Tyto Care and Novant to speak at Epic App Orchard Conference
Oct 21, 2020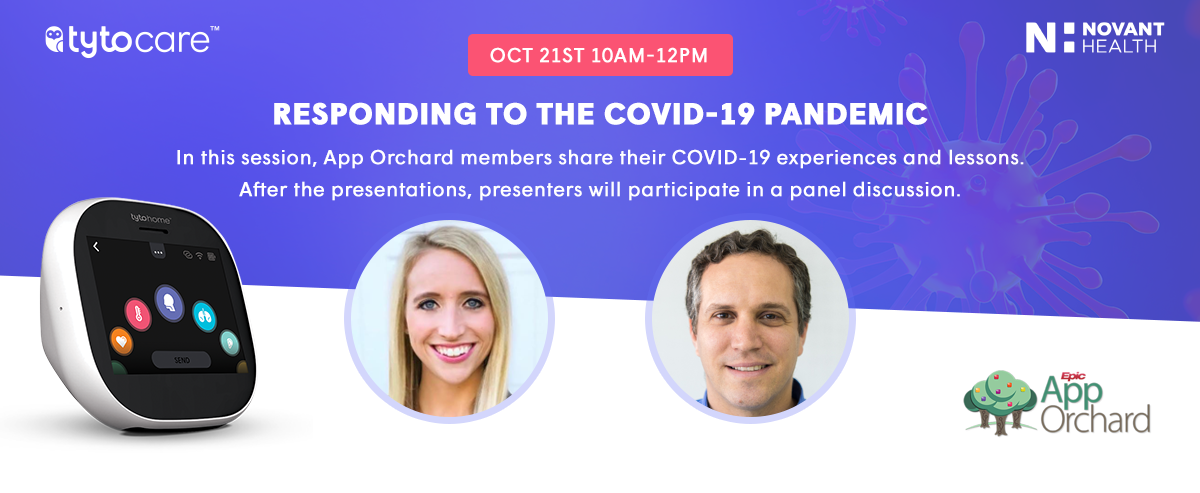 Tyto Care and Novant to speak at Epic App Orchard Conference
Don't miss TytoCare at Epic's 2020 App Orchard Conference. Sessions cover real-life success stories, best practices, strategies for deployment, what's new, and what's coming for Epic customers and App Orchard members. 
Catch our VP of Product and Implementation, Ophir Lotan, and Stephanie Landry, Sr. Director of Digital Health and Engagement, on 10/21 from 10am-12pm:
Ophir Lotan, VP of Product and Implementation at Tytocare, will be speaking at "Responding to the COVID-19 Pandemic." During the session, App Orchard Members will share their COVID-19 experiences and lessons, followed by a discussion with Ophir and other industry leaders, including Stephanie Landry, Senior Director, Digital Health and Engagement at Novant Health, about their key takeaways from COVID-19 and learnings for the future. 
Don't miss this session!
To learn more about the event or request to meet us at Epic App Orchard Forum this year, please email us at info@tytocare.com or fill out the form below!