TytoCare is hosting a panel at AHIP 2023 with industry leaders from Highmark Health, Elevance Health,
and Allegheny Health Network on improving outcomes with virtual care. Find out more
The clinic
has come home
Finally, families can access the excellent healthcare they deserve with the Home Smart Clinic, for urgent, primary, preventive, and chronic care management.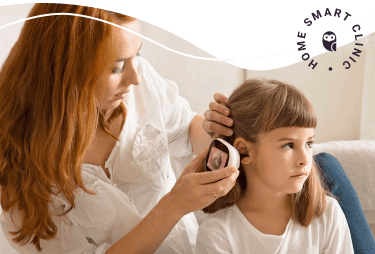 Solving the Home
Health Delivery GapTM
Audio/video telehealth solutions leave the home ill-equipped to deliver care comparable to an in-person visit. This Home Health Delivery GapTm leaves our daily lives disconnected from healthcare.
We believe there is no reason why meeting a doctor remotely from home should be any less effective than in the clinic. Solving the Home Health Delivery GapTm means lower TCC, higher quality of care, better healthcare outcomes, and higher member satisfaction.
The Home Smart Clinic:
All the care of the doctor, from the comfort of home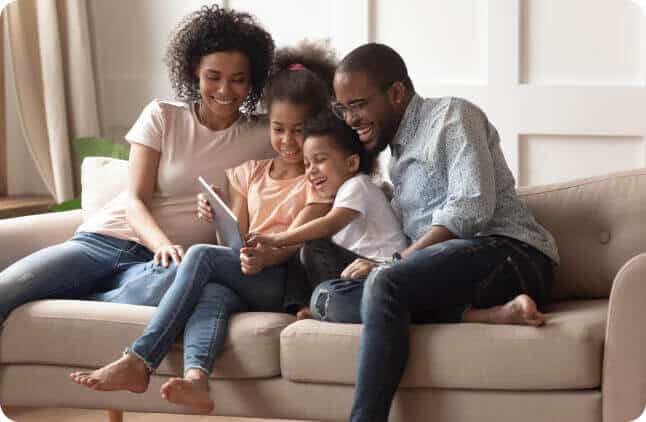 The Home Smart Clinic enables remote physical exams by clinicians, regardless of where you are or what condition you have – acute or chronic.
It removes the barriers that prevented the home from being a place where quality primary care can be consumed. Primary care can now be delivered and consumed from home, with no compromises.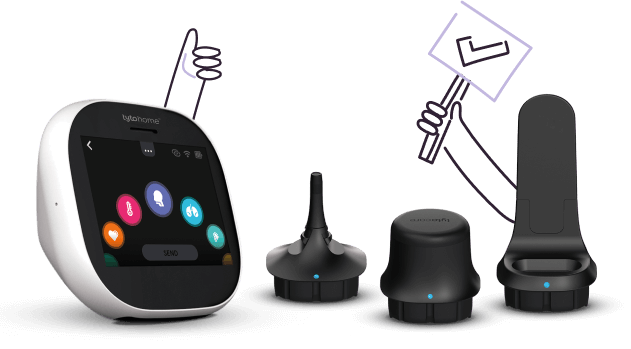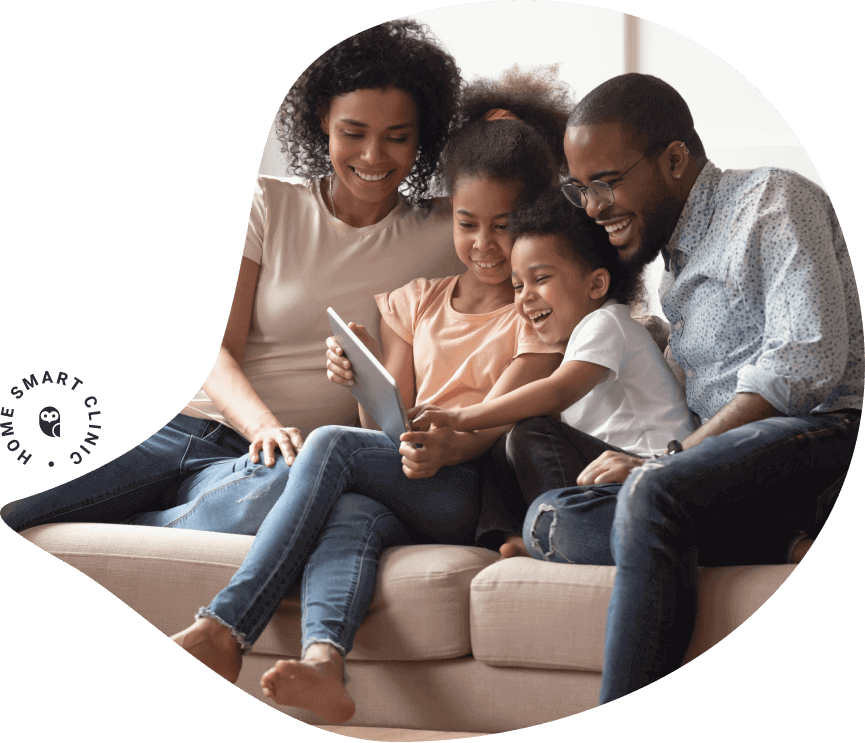 Who we serve

Health plans
We work with health plans to delight members, improve health outcomes and control costs.

Providers
We work with healthcare providers to increase access to care and improve quality performance indicators.
Meet your key business metrics with the
Home Smart Clinic
59%
more conditions diagnosed
remotely and accurately than with traditional audio/video telehealth
83
NPS score
creating more satisfied patients and increased user retention
98%
of visits resolved remotely
for improved quality of care and higher performance indicators
5X
utilization
compared to traditional telehealth, for more effective care
What our partners and users say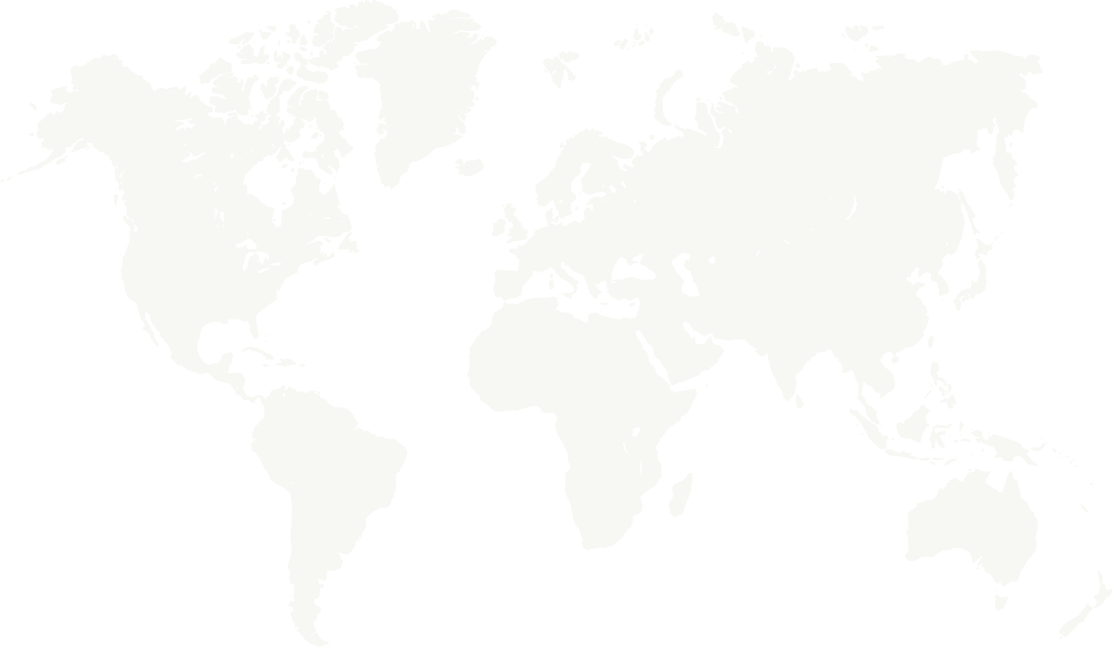 Trusted around the world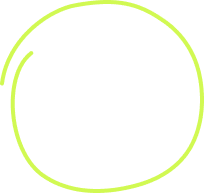 180+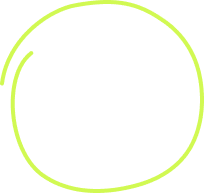 650K+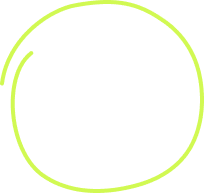 80+










































A comprehensive exam kit
The FDA and CE approved TytoCare device lets you perform guided medical exams with a healthcare provider.
Our user-friendly app and clinician dashboard work in real-time to provide a live image and data stream from the patient to the clinician.
Read more about virtual care with TytoCare
eBook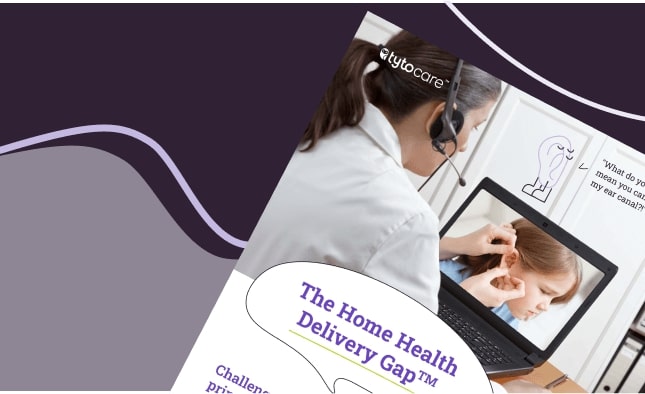 The Home Health Delivery Gap™
The home is the center of our daily lives, but it is disconnected from healthcare. While telehealth was meant to bridge the gap, it has been unable to yield reliable diagnoses or build trust with clinicians. The Home Health Delivery Gap™ has ramifications on health systems, providers, and families, which must be addressed if telehealth […]
Webinar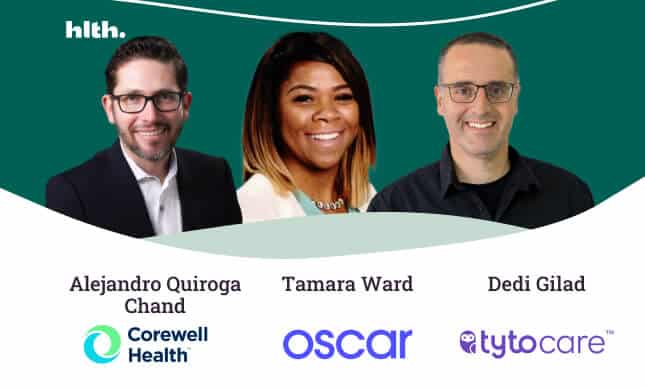 Leveraging Population Engagement to Optimize the Economics of Value-based Programs
Value-based care is becoming more widespread across the healthcare industry. As more healthcare insurers and providers work towards launching value-based plans, improving engagement with the relevant populations is an essential consideration to creating successful programs that have positive economic results. Population engagement practices based on behavioral science have successfully impacted results for health insurers and […]
Blog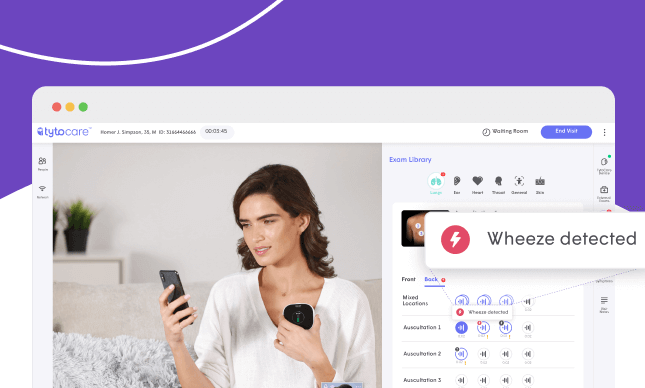 Tyto Insights™️ for Wheeze Detection
TytoCare's new capability enhances the virtual care experience for all patients, clinicians, providers, and health plans by increasing quality of care, expanding our chronic care management capabilities, and further assisting clinicians and specialists to make accurate and informed remote diagnoses. Understanding wheezing Lung wheezes are a common symptom. Wheezing is caused by inflammation and narrowing […]
Join the new age of primary care, with no compromises.
Make the home the preferred place for families to access quality primary care they can trust with no compromises, no inconvenience, and no inefficiencies.