Healthy Hour: Working During COVID
Aug 20, 2020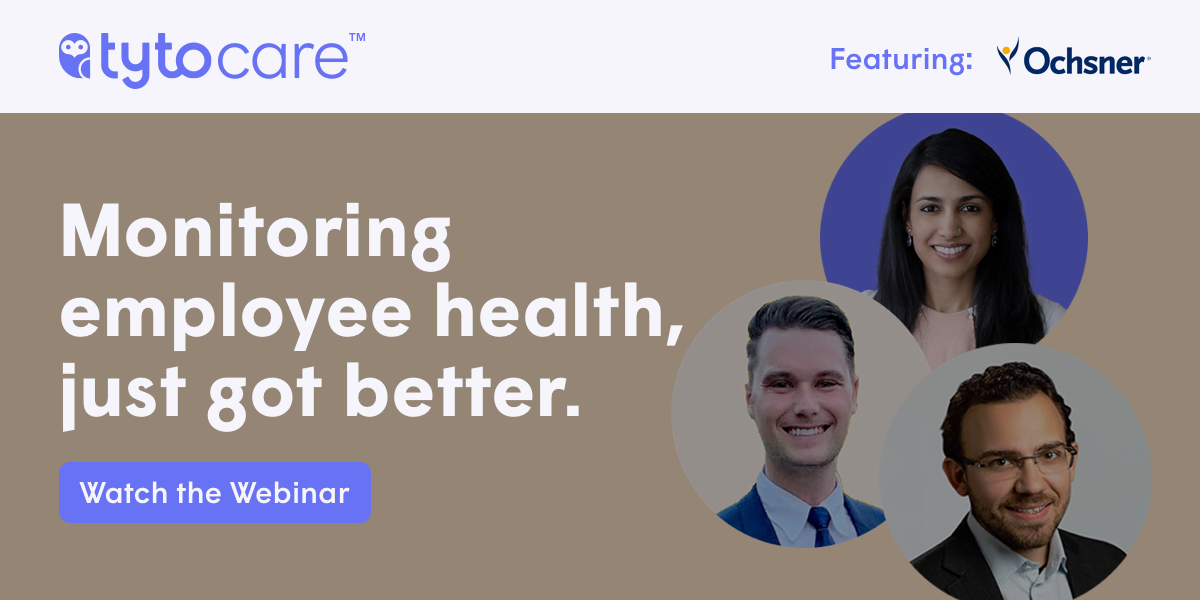 How has your community tackled working during the COVID era? Whether employees are working remotely or essential workers are continuously putting their lives at risk on site, virtual care delivery has never been more important to keep the workforce healthy.
Watch the 45-minute 'Healthy Hour' webinar  with David Bardan, VP Enterprise Solutions at Tyto Care and Ryan Pattison, Director of Consumer Telehealth at Ochsner Health, and Shriya Palekar, Director Enterprise Solutions at Tyto Care to discuss how various telehealth strategies are uniquely created to relieve the strain that the pandemic has caused on any type of situation in the current workforce.
What you'll learn:
The importance of reassessing your employer health programs in a COVID era.

Number of telehealth visits that do not require an in-person consult, quality of visits with Tyto, and ROI for employer onsite clinics.

Range of care capabilities for employee telehealth

How Ochsner Health System successfully implemented TytoCare in March of 2020 and by July, they had successfully completed more than 200k virtual visits.
Watch the full webinar here.
For questions or more information, please fill out the form below, or contact us at sales@tytocare.com