Online demo by TytoCare
Telehealth has shown great promise over the years, but has it delivered? With TytoCare, clinicians can now perform comprehensive, remote physical exams that go beyond a phone or video call. In this video, we see just how easy it is to conduct a virtual care session with a patient.
Learn more
Video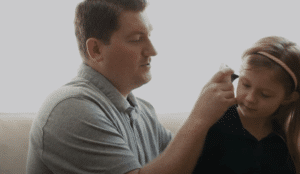 Elevance Health Members. Real Stories.
Health plan members using TytoCare can meet with their primary care physicians virtually from the comfort of their homes, when it's most convenient for them. Bringing innovative solutions that are easy to use can help keep members happy and satisfied with their care. Here are some real stories from real Elevance Health members about their […]
eBook
A guide to increasing user engagement and NPS scores in your virtual care program
While virtual care programs are designed to improve patient care, ensuring high adoption and satisfaction rates can be challenging. Digital health tools can alleviate patient stress during critical medical scenarios, establishing virtual care programs as reliable and necessary go-to solutions for future healthcare issues. As a result, virtual care solutions can become a patient's 'default' […]