Proudly serving Medicaid managed care organizations and value-based providers





















TytoCare lowers costs and improves outcomes
10.8%
ED diversion
reducing preventable ER and urgent care visits
98%
of visits resolved remotely
with no follow-up visits, redundant visits, or readmissions
83
NPS score
creating more satisfied patients and increased user retention
5X
utilization
compared to traditional telehealth, for more effective care
Solving the Home Health Delivery GapTM
Traditional telehealth solutions leave the home ill-equipped to deliver care comparable to an in-person visit. This Home Health Delivery GapTM leaves our daily lives disconnected from healthcare.
We believe there is no reason why meeting a doctor remotely from home should be any less effective than in the clinic. Solving the Home Health Delivery GapTM means lower TCC, higher quality of care, better healthcare outcomes, and higher member satisfaction.
What providers and their patients say
Benefits of remote physical exams
Reduce avoidable cost of care
through remote physical exams that divert ED visits and readmissions
Advance healthcare access and equity
with timely, convenient care for underserved populations
Improve performance and quality indicators
that impact top-line revenue
Improve satisfaction ratings
by offering quality care that addresses members' needs
Access a new clinical and exam data source
to inform risk stratification
Primary care at home and on-site
For the entire family at home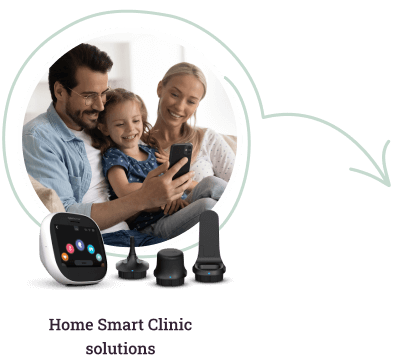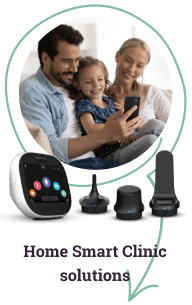 Your providers
using the TytoCare clinician platform
and on-site clinics from anywhere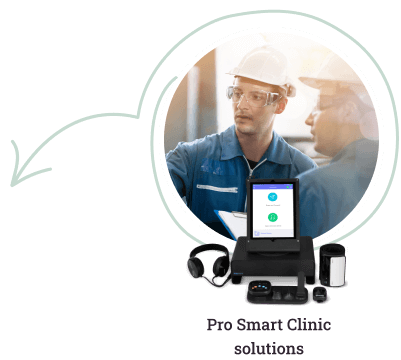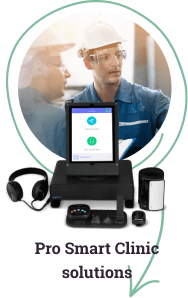 Your providers
using the TytoCare clinician platform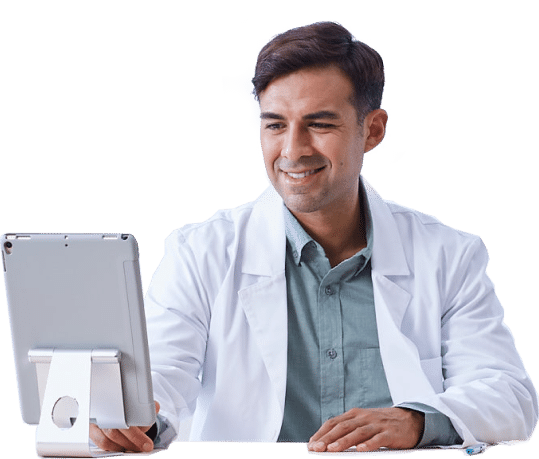 Changing the face telehealth as we know it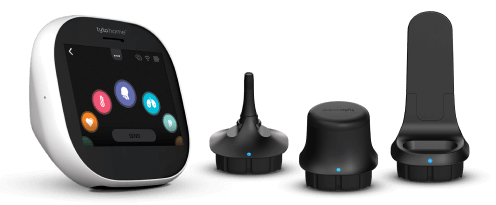 TytoCare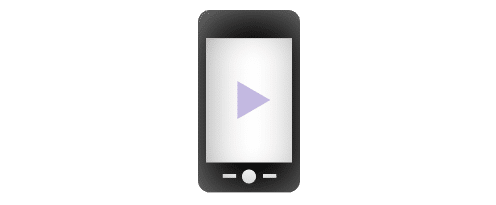 Traditional Telehealth
Clinicians and patients love TytoCare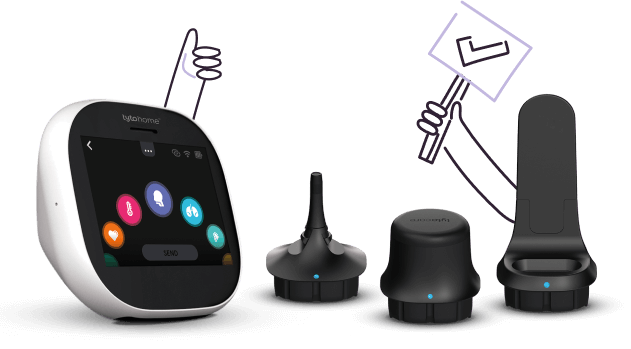 "This initiative is helping families take back control of their children's health. It ensures that families have more control — and more access to resources — from the comfort of their own homes."
Dr. Cealee Thomas
Medical Director, Amerigroup Texas
"TytoCare allows our clinicians to get that full-view picture of the patient that they are assessing and providing care to. This has allowed us to improve our quality outcomes, to reduce unnecessary transfers to emergency departments, and overall, improve quality of life for the patients that we're serving."
Josh Hofmeyer
Vice President and General Manager – Senior Care Services, Avel eCare

"With the use of TytoCare in the hands of the MA during the virtual visit, the provider is able to perform a comprehensive exam including enhanced skin exam, head and neck exam, ear exam with otoscope attachment, and auscultate the lungs, heart, and abdomen with stethoscope attachment.
Joel Whitbeck
Group Practice Director, Henry Ford Medical Group Primary Care
"TytoCare helps increase the convenience factor for families. It means less money lost for time away from work as well as less time away from school for mild to low acuity sicknesses. And for schools, they benefit because there is reduced absenteeism and increased learning time."
Dr. Stormee Williams
VP & Medical Director, Network Development & Innovation
"I am so excited to see what this technology can do to help our community. There are so many children with limited access in need of healthcare. We plan to roll out TytoCare to our other counties as well to extend the reach of telehealth to the communities we serve."
Allison Bell
Health-e-Schools Program Director
"Amerigroup's TytoHome initiative furthers our goal of redefining healthcare and fortifying Texas communities. We are thrilled for the opportunity to pilot such a cutting-edge solution, which removes barriers, makes healthcare simpler and reduces health disparities across our state."
Greg Thompson
President of Amerigroup Texas

"To partner with TytoCare and the incredible technology that they have has been a real blessing to us, but mostly to the patients we've had the opportunity to serve."
Bill Gassen
CEO and President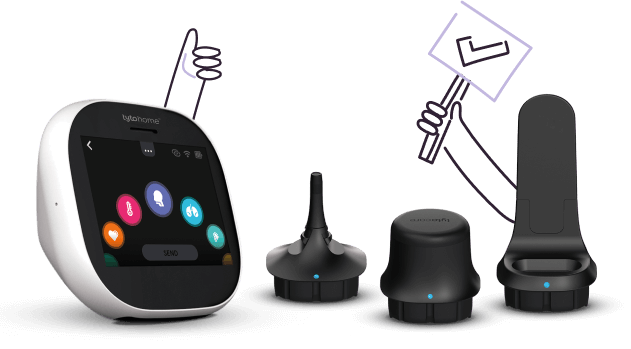 Read more about virtual care with TytoCare
Blog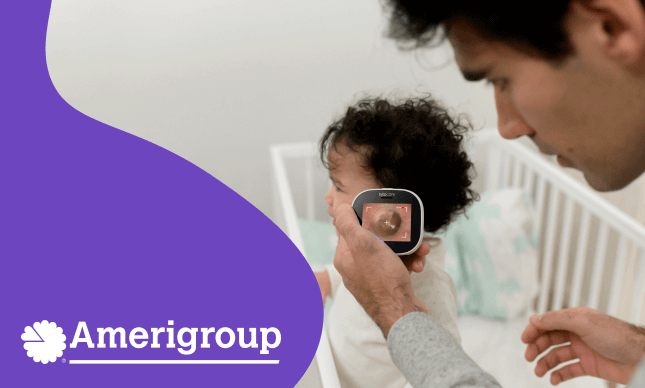 Bringing better access to care to Amerigroup Medicaid Texas families 
TytoCare's virtual health care improves access to care for Medicaid members across the country. Proud partnerships TytoCare is proud to work with Elevance Health's Amerigroup Medicaid population, another key partner in our quest to ease barriers to healthcare access and improve health equity for all populations. States including North Carolina, Nebraska, Texas, and California already […]
Webinar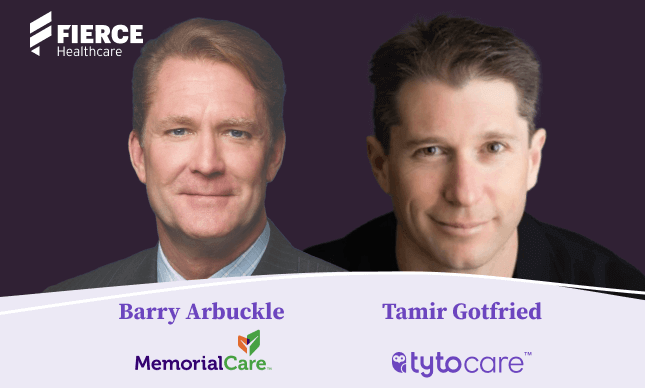 How virtual care accelerated our transition to value-based
Value-based care is becoming more widespread across the healthcare industry. As more healthcare systems work towards launching value-based plans, virtual care is proving to be a key factor in making that shift successful. In this webinar, we hear from Barry Arbuckle, President and CEO of MemorialCare, as he chats with Tamir Gotfried, CCO of TytoCare, […]
Join the new age of primary care, with no compromises.
Make the home the preferred place for families to access quality primary care they can trust with no compromises, no inconvenience, and no inefficiencies.