TytoCare removes the stress from middle-of-the-night worries
When a child needs care, parents will go above and beyond to get it. But with TytoCare, they don't have to. TytoCare offers parents access to care at anytime and in any place, making member access to healthcare easy and convenient.
Learn more
Video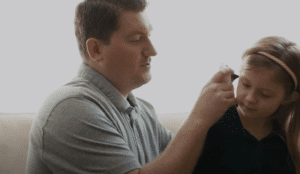 Elevance Health Members. Real Stories.
Health plan members using TytoCare can meet with their primary care physicians virtually from the comfort of their homes, when it's most convenient for them. Bringing innovative solutions that are easy to use can help keep members happy and satisfied with their care. Here are some real stories from real Elevance Health members about their […]